Ladies Friday night promo ticket offer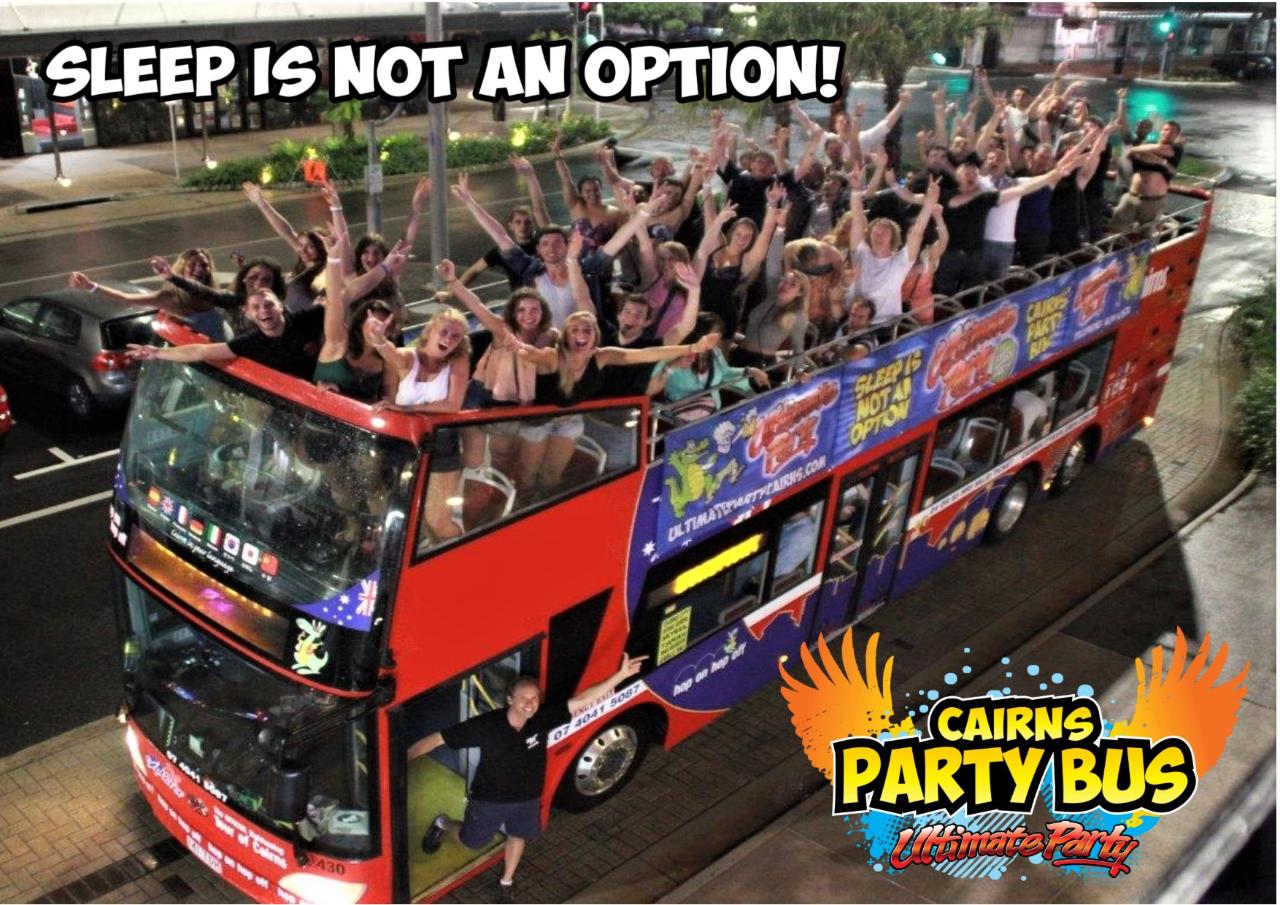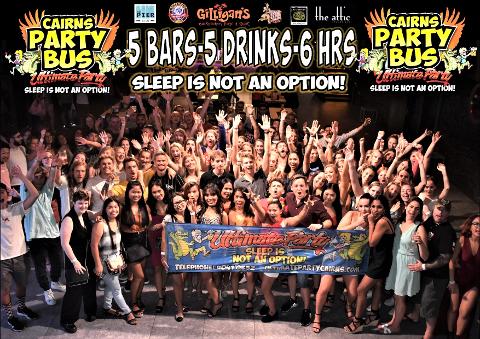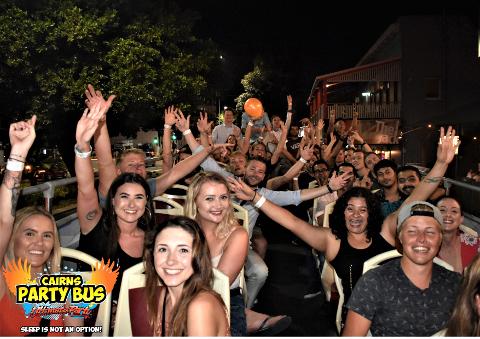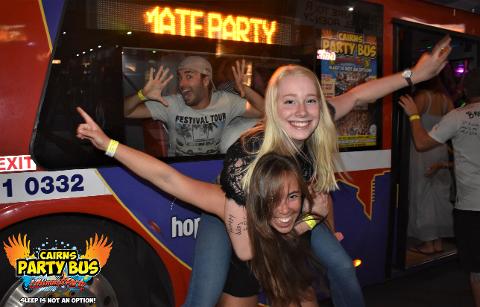 Duration: 5 Hours (approx.)
Location: Cairns, QLD
Product code: UPFS
Running tours worldwide since 1993 Ultimate Party is the No.1 Party must do!
Be part of history on Australia's Longest Running and still the best Pub Crawl..
Visiting 4 of Cairns hottest night spots and ranked #1 on Trip Advisor for Cairns Nightlife!
This is a Ladies only promotion for any regular tickets please book via our website
This is not a ladies only night guys are welcome at regular prices.

Limited tickets available each week at these prices. So please book early.
This business is locally owned and operated and supports at least 3 families. We have been affected like many other's during these difficult times. Things aren't 100% as they were pre-covid but we endeavor to continue to show you a great night out with friends or come meet other like minded party people. We are aware that these are difficult times and as such we have provided a choose your own price and pay what you can afford with a Gold, Silver or Bronze ticket or Platinum VIP card will give you 12 months unlimited access to all party tours.
$10 (usually $30) Bronze ticket is for understanding that people may have less money. It doesn't matter which price you choose all the same inclusions and service will be provided on the party tour itself. Those inclusions are listed below.
$20 (usually $40) Silver ticket will include the party tour and bonus party pack (party pack inclusions listed below) if you can afford to pay a little extra we are very much appreciative and you will receive all the awesome bonus's.
$30 (usually $50) Gold ticket includes all the above plus a digital copy of all the photos we take on the night 200-300 photos taken per tour. These will be sent to you via email with a downloadable link of high quality photos.
$100 Platinum VIP card will give you 12 months of unlimited access to all party tours from 1st date of travel.
Why walk when you can ride? with guaranteed entry into 5 venues
Party inclusions for all tickets Bronze, Silver and Gold;
Cairns Only Ultimate Open Roof Double Decker Party Bus
Free drink at each venue + VIP prices all night
Free entry to all clubs + Queue Priority ( gets you into the clubs much faster )
Now an extra Drink and free entry to Gilligan's Recovery Pool Party, the next day, Sunday from 12 noon.
Loads of Gourmet Pizza at the first venue ( NO FOOD supplied during covid restrictions )
Hosted by Ultimate Party Crew and world class MC's
Over $1500 in prizes and giveaways every party
The party pack Silver and Gold Tickets:
This party pack makes Ultimate Party unbelievable value as a night that just keeps giving and includes the below:
A platinum nightclub card free entry to all of Cairns bars and clubs an extra 5 times each bar to use any other night.
$300 worth of "Bonus Vouchers" with everything from drink vouchers to use other nights as well as some local products, food and attractions.
So whether its an individual or a group this is the best and cheapest way to experience Cairns Nightlife.

Party on the bus one night and then keep partying for free the rest of the week with your party pack.
Just remember, Sleep Is Not an Option!
Awarded the Certificate of Excellence 2015,2016, 2017, 2018, 2019 on Trip Advisor and ranked #1 for Nightlife in Cairns!
We are a Covid safe business you will not be able to join this tour if;
* You have been in a declared COVID-19 hotspot in the past 14 days.
* If you are unwell, have COVID-19 symptoms. We have the right to refuse service and must insist that anyone with these symptoms will not be able to participate.
* Please stay at home if you are feeling unwell
* We are required to take contact details for record keeping and contact tracing these are not used for any other purpose or shared.
* Please maintain appropriate respitory and hand hygiene including maintaining a safe distance where possible.
* We have restricted the numbers to strictly 50 people per bus.
We can not guarantee that social distancing can be made throughout the whole experience. If you are happy to continue with the booking you understand that you are consenting to participate without social distancing, the entire group will be considered a single group for activities that are part of the tour.
We have a flexible cancellation policy during these times. You will be offered a full credit voucher or refund up to 48hrs before the tour start date and time. If cancelled within 48hrs a credit of the amount paid can be credited for you to join the tour at a later date.